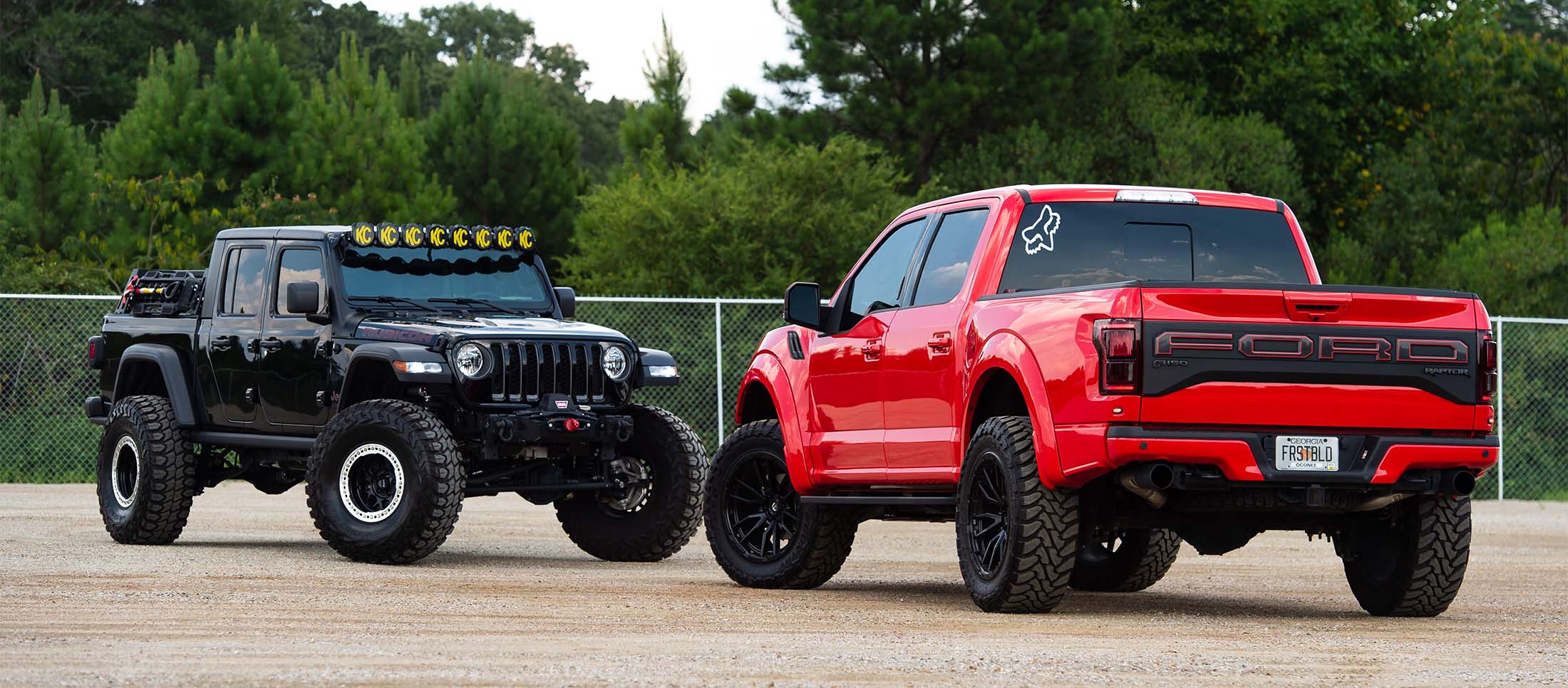 ANY VEHICLE, ANY ACCESSORY
we're here to help
Wild Willies Custom Accessories is dedicated to helping our customers walk through the entire process of building their dream vehicle. Whether you're building the new vehicle you've always dreamed of or upgrading your current ride, we've got you covered.
We've assembled a team of Vehicle Build Specialists that are ready to help answer any questions you have about Automotive Aftermarket Accessories.
You can easily schedule a consultation, fill out our online quote request form, or simply drop us an email or give us a call.
When you're ready to start the process, here is what things look like:
You will communicate with one of our Vehicle Build Specialists so they can gather all the necessary information to help build your custom quote. This can be done in person, but many times is a simple 5-10 minute phone call or Zoom meeting.
Often times our Vehicle Build Specialists will prepare the quote during the initial information gathering call, however in some instances, further research is needed to provide you with the most accurate information and pricing.
Once a final quote is prepared, it will be sent to you via email to review.
On occasion, when special order parts are on the quote, a deposit may be required to start your build.
Once you have reviewed and approved your quote, and if needed, paid the requested deposit, your Vehicle Build Specialist will confirm all part availability and work with you to schedule a time to drop your vehicle off to our Wild Willies Shop.

Depending on time of year, part inventory, and technician availability, most builds will be scheduled within 1-2 weeks of quote approval.
On the day of your scheduled appointment, we request that you drop off your vehicle at least 30 minutes before your scheduled time. This allows for any vehicle preparation and delivery of vehicle to the Wild Willies Shop.
Once your vehicle has been checked in by a Vehicle Build Specialist, you're able to relax in our Showroom Waiting Area where you will enjoy free WiFi and hot and cold beverages. You also have the option to drop your vehicle off and return back to pick it up once work has been completed.
Great news! Your vehicle is finished and ready to be picked up!

In many instances, your Vehicle Build Specialist will coordinate a time to pick up your vehicle so that they are able to complete a Vehicle Walk-Thru along side you, showing you all the new features of your ride.

Once you've completed final payment on your invoice, you're good to go and enjoy your new upgrades!
mild to wild™
vehicle packages
Looking to skip the guess work and lean on the experts? We've developed our signature Mild to Wild™ Packages for a wide range of makes and models. Our standard features use the highest quality products on the market, and most packages have custom add-on options to make it your own.
customize your ride
aftermarket accessories
Wild Willies is a leading automotive aftermarket accessories retailer and installer. If you're looking to upgrade your existing ride, you've come to the right place.
looking for a new vehicle?
akins ford
It's no secret that Wild Willies Custom Accessories and Akins Ford in Winder, GA have a close relationship. Just visit our Wild Willies Showroom and you'll know why.
If you're purchasing a new vehicle through Akins Ford, Wild Willies can build-out any and all aftermarket accessories you're looking to add.
I couldn't be more happy with the results! Loving my new f150!